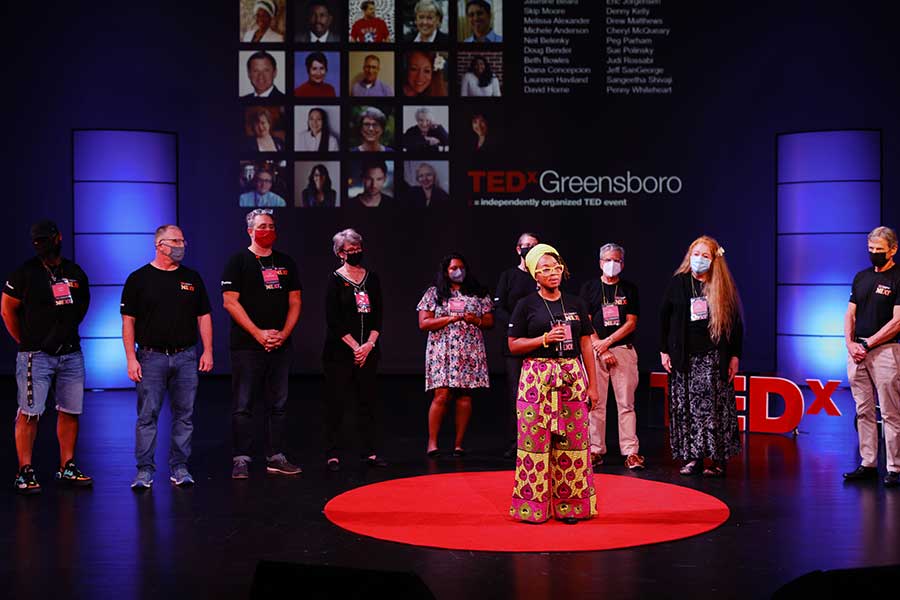 LIVE IN-PERSON or VIRTUAL OCT. 7, 2021
9:00am-4:30pm at the Van Dyke Performance Space
Registration opens at 8:00am
Where will our paths lead? What do we do now? These are common questions on the other side of the present — where resilience developed from the past and childlike enthusiasm for the future pulls us forward.
For this year's theme, NEXT, TEDxGreensboro explores what comes after — in technology, science, medicine, business, society, and our personal lives. Join us as we chase our imagination with curiosity, rebound from the unexpected, and venture into the unknown with courage.
In order to maintain safe distancing, tickets for the in-person experience on October 7 will be limited to one-third of the available space in the Van Dyke Performance Space in the Greensboro Cultural Center, 200 N. Davie Street, Greensboro. Masks are required. Lunch and networking are included. 

HYBRID EVENT The program will be simulcast via the internet for people who prefer to experience it in the comfort of their own space.
2022 Program Sponsors
Meet the generous sponsors that support the TEDxGreensboro 2022 programs
2022 Core Sponsors
Meet the core sponsors that have supported TEDxGreensboro for years