TEDxGreensboro Webcast
TEDWomen 2019 – BOLD+BRILLIANT
December 13, 2019 8:30-2:00 pm, @Grandover
ABOUT TEDWomen 2019: TEDWomen 2019 is a three-day conference in Palm Springs, CA, focusing on the power of women and girls to be creators and change-makers. TEDxGreensboro will webcast selected speakers from the event.
FROM TED: This is our year to be bold and brilliant — without apology. At TEDWomen 2019, we're shining a spotlight on dazzling ideas from some of the world's most extraordinary risk-takers and innovators. Celebrating pioneers making power moves, brilliant people who are just getting started, and those who tirelessly show up as allies and advocates. TEDWomen 2019 will be no less than a joyful, thought-provoking celebration of smarts, savvy and diverse dynamism.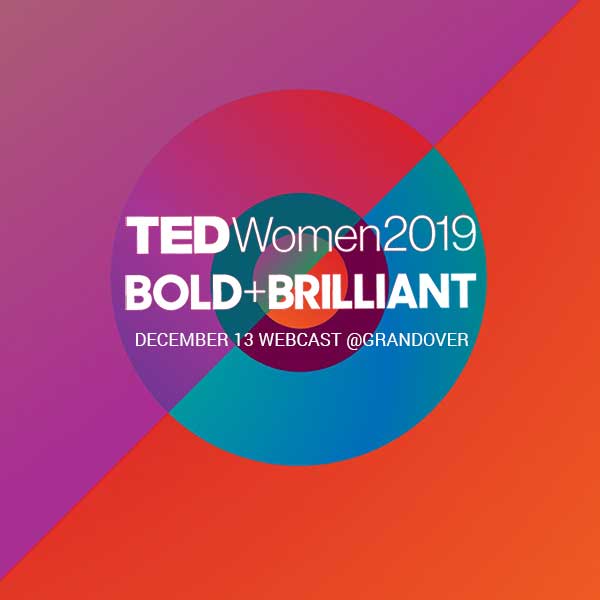 TEDxGreensboro Webcasts TEDWomen 2019
HOLD THE DATE: TEDxGreensboro webcasts selected segments of TEDWomen (hosted this year in California) during an event on Dec. 13, 2019 at Grandover. The program begins at 8:00 (registration and coffee) and ends by 2:00pm. We invite you to spend that time with us and register online (soon).
The day-long event features Table Hosts, that is, women leaders in our area who each host a table of 7 guests. You can sign up to sit with your preferred table host. There will be "no host" tables for those who prefer
TEDxGreensboro TEDWomen 2019 Table Hosts
Vi-Anne Antrum, Senior Vice President & Associate Chief Nurse Executive at Cone Health. Vi-Anne earned her bachelor's degree in nursing from Daemen College and received her MS in business administration and nursing from University of Phoenix. After completing Harvard University's managing health care delivery executive education program, she received a doctorate of nursing practice degree from Thomas Edison State University in Trenton, NJ. Her specialties include Change management, nursing, team building, communication, process improvement and accreditation readiness.
Alissa Batts, NCFYR National Committeewoman & 2nd Vice-Chair of the Guilford County Republican Party. Alissa graduated from Louisiana State University with her BS in Business with a minor in Information Technology Management shortly before relocating to Greensboro for her role at ITG Brands as a Records Management Manager. Alissa has volunteered in many capacities with St. Pius the Tenth Catholic Church, Backpack Beginnings, and the Guilford Young Republicans since her arrival in NC. Most recently, she ran for NC House District 61 in 2018 and was elected 2nd Vice Chairman in 2019.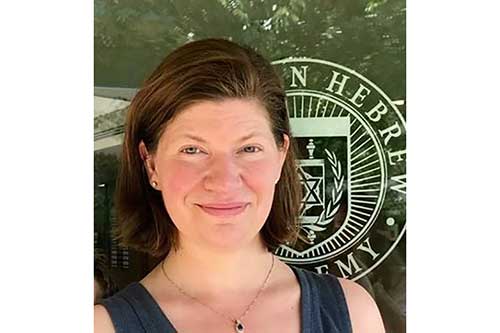 Rabbi Rebecca Ben Gideon is Rabbi-in-Residence at B'nai Shalom Day School and oversees Judaics instruction, curricular development in Jewish Studies and innovation in prayer education. She has served as campus rabbi at AHA and has led programs at Camp Ramah (WI) for several years and served for six years as Head of School for a start up Jewish day school in Madison, Wisconsin. As an institutional leader, she finds it rewarding to work with the broader community, including board members, parents, staff, and civic and community leaders.
Claudia Femenias is a Professor of Spanish and Latin American Culture and Literature at High Point University. In addition to her academic work, she is an active member of the community. Claudia was a founding member of Amistad de Guilford and volunteered at the former Latino Family Center of High Point. She has been a member of Casa Azul of Greensboro since 2011 and currently serves as Chair of the Board. Originally from Chile, Claudia came to the US in 1989 and to North Carolina in 1997. She has a passion for teaching Latin American culture and history, Latin American Film and the culinary arts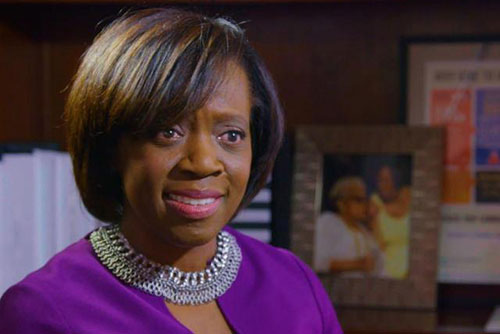 Michelle Gethers-Clark serves as President and CEO of United Way of Greater Greensboro. Michelle's professional career spans 35 years. She has celebrated success as a senior VP for American Express, as a certified public accountant, and as an author. Michelle has held roles with global leadership responsibility in the US, Canada, Philippines, and India. Her accomplishments and career have been featured in Ebony, Black Enterprise, Working Mothers, Biz Life, and Triad Business Journal's 2017 Most Admired CEO. She and her husband have two wonderful children.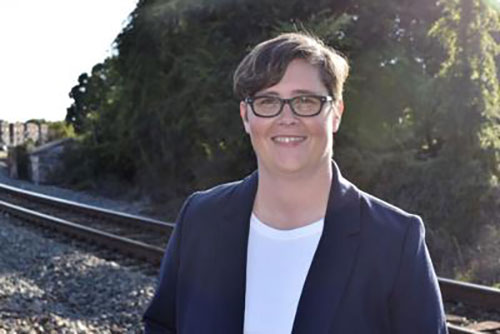 Michelle Kennedy, Executive Director, Interactive Resource Center (IRC), an innovative day center working to end homelessness. She is an at-large Greensboro City Council Representative. Michelle was named the 2016 Greensboro News and Record Woman of the Year. In addition, she was awarded the Guilford Green Foundation's 2016 Distinguished Leadership Award and recognized by the Community Foundation of Greater Greensboro as a Community Game Changer in 2014. She serves on the UNCG Health and Human Sciences Board of Visitors.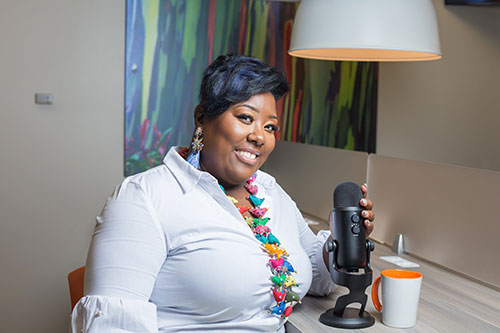 Chisa Pennix-Brown is the CEO of Lady Bizness, a Small Business Facilitator and author of the 90 Day Focus: Your Action Plan for Success. She is a professional trainer and speaker specializing in small business development, brand strategy, and social media marketing to improve a company, individual, event, or group's online presence. Her strengths lie in branding to create a consistent image in person and online with a primary demographic of women owned and nonprofit businesses.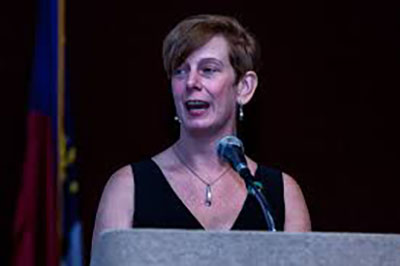 Nicole Ward Quick was born in southeastern NC and is the Chair of the Guilford County Democratic Party. She worked at Guilford Mills and was responsible for forecasting and budgeting, planning and scheduling production. She managed domestic and international sales forces for Guilford's furniture and home fashions. When her son Tad was diagnosed with autism, she decided to leave her career behind and undergo training in order to provide daily occupational therapy for him. Currently, Nicole lives with her husband and son and 2 dogs in their home in eastern Guilford County.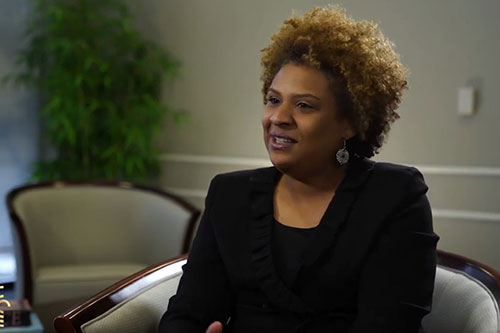 Evainna Ross, Executive Director, The Black Suit Initiative. A former advertising executive, Ross launched the Black Suit Initiative in 2016. This leadership and community engagement program allows young men in middle and high school, the opportunity to improve academic performance, explore their career interests and participate in positive team building exercises. Young men earn points toward a full black suit in their first year. There's no cost to participants thanks in part to the support of the Community Foundation of Greater Greensboro.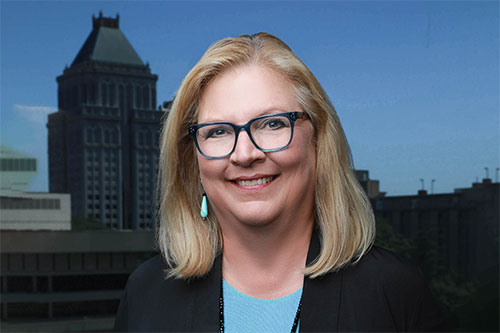 Sue Schwartz Planning Department Director for Greensboro. Her accomplishments include: 2015 AICP President's Award for Professional Achievement, Project Manager for Southside, led the effort in developing Greensboro's Traditional Neighborhood Development Ordinance and created the Community Assistance Program for the American Institute of Certified Planners. She is a member of the American Planning Association, past President of the NC Chapter of the American Planning Association, past President of the American Institute of Certified Planners and was inducted into the College of Fellows AICP. She has a BS in Geography and Urban Studies and a Master of Arts.
Tammi Thurm is the Practice Administrator for the Hagan Barrett Law Firm. She has more than 30 years in finance, operations, human resources, and management of private family owned businesses. Tammi is the Greensboro City Council Representative for District 5 and has served on multiple volunteer boards including Greensboro Minimum Housing Member, Fellow, NC IOPL, Treasurer, Triad Association of Legal Administrators, Vice President and Women's Campaign Chair for Greensboro Jewish Federation and many more. Tammi has a BS and MBA in Finance from UNCG. She and her husband, Kevin, her son and daughter-in-law and five grandchildren live in Greensboro.